Posted by: marketing 7 years, 7 months ago
The multifamily industry continues to struggle with employee retention. The turnover rate has continued to stay in the 30 percent range for quite some time1. Every company, regardless of industry, has the task of keeping their employees happy. People want to love where they work, so companies have to compete with other career opportunities, above average pay, affordable benefits, and realistic work-life balance expectations, all while keeping costs at a minimum.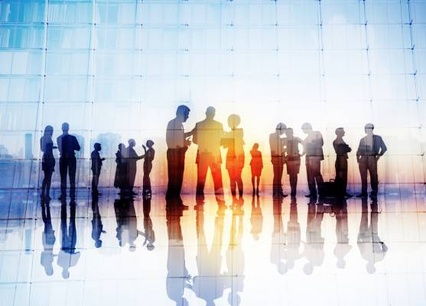 Employee turnover costs companies millions of dollars. According to Ere Media2, replacement costs for entry level employees are between 30-50 percent of their annual salary, mid-level employees cost 150 percent of their annual salary, and for high-level or highly specialized employees, it can cost up to 400 percent of their annual salary. So how does this translate if a business loses 12 employees in one year (averaging one per month)? It translates into $1.5 million in employee turnover costs. That's assuming six of those employees were entry-level with a $40,000 salary, four were mid-level with an average salary of $80,000, and two were senior-level employees with a $120,000 salary.
According to the same source, the conservative end of these numbers is also bad. Companies are looking at $250,000—the lowest amount you could imagine for losing 12 employees.
Multifamily has all these challenges, plus more. Multifamily employs people to not only fill units with new, qualified residents, they are employing people to handle the most sensitive aspect of a person's life—their home. The resident experience is crucial to a property's success and if something goes wrong, chances are your staff is going to hear about it and feel that problem's stress. That makes turnover an even larger problem because if you multiply one problem by 300 units, you get a lot of stress.
This complex issue does not have one solution. Every company operates differently. Every company has specific budget restrictions. Every company is unique. This requires each retention strategy to be catered specifically to a company's goal for success both internally and externally. But specific principles can be in place to help lower that 31.5% multifamily continues to see year over year.
1. Empower Employees for Success
If you want your company to be successful, you need to set your employees up for success. There is nothing more frustrating than feeling like you can't accomplish something because of external inefficiencies. Combat these frustrations for your employees by giving them systems that work and make life easier. This could be something as simple as going paperless. This eliminates a number of stresses: losing checks, stolen money, accounting issues, time constraints... Find what is causing stress and combat it with the right processes.
2. Create a Career Path
Another excellent way to decrease turnover is to give your employees a career, rather than a job. If someone views their role as a means to an end, they won't be as dedicated or loyal to your company. When another opportunity pops up, they will more than likely abandon ship. And if this person has specialized skills or real talent, you are missing out on making money. Every person you employ should feel like there is room to grow. Give your talent opportunities to showcase their skills. Train employees on areas they may not have otherwise explored. Discuss career paths during performance reviews and give each of your employees a vision for their future.
3. Give Your People Passion
When I think of my career, I think of what I am passionate about. Something I always look for in a company is their passion and if that passion is something to inspire change, then I want to work there. Discover what your employees are passionate about and align your strategy to match that passion. If your staff is passionate about serving people, give them the chance to fill that passion at work. People with passion work harder, work more effectively, and work with conviction. This passion will only lead to better experiences for your residents, because your employees will be doing everything possible to make your apartment community a success.

Invest in your talent and you will see a significant return. If turnover is high in a specific department, assess what is happening and realign your strategy accordingly. And remember the three significant drivers for loyalty and dedication: empowerment, vision, and passion.
Posted by RentSauce on Wednesday, December 30, 2015 in Multifamily Training and Career Development
Share on Facebook